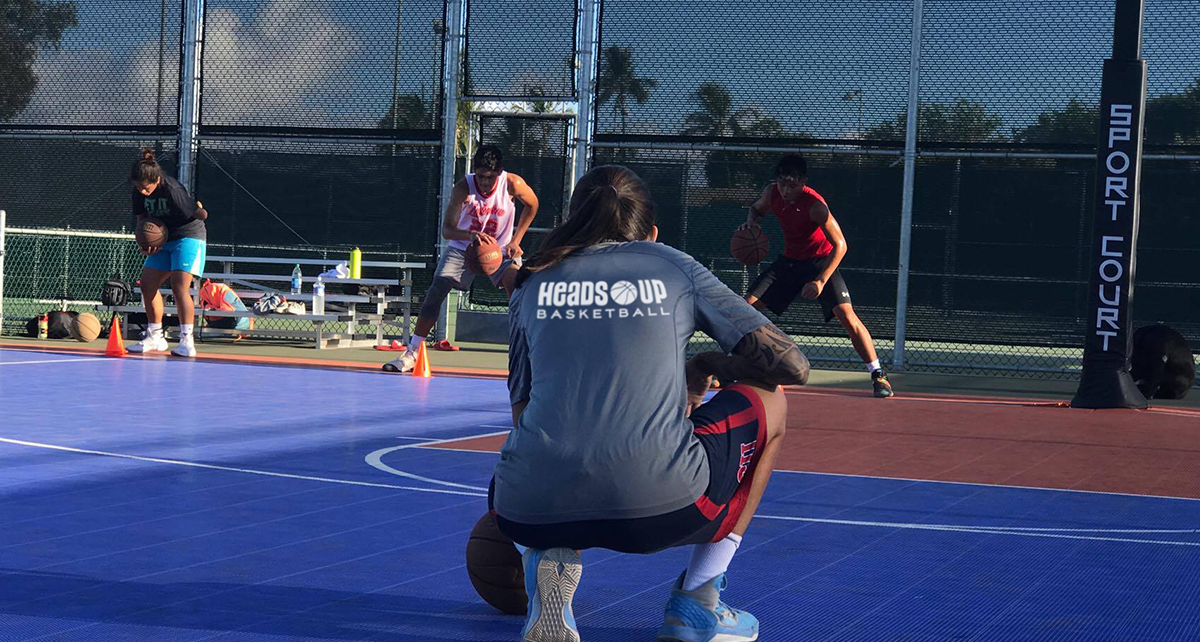 Basketball has become extremely competitive and having the ability to separate yourself from the competition is integral. With a wealth of knowledge and years of experience, our training programs are built using purposeful drills, corrective techniques, fundamentals, discipline, and basketball i.q.
Our approach is to create a special mentorship culture that builds relationships and trust. We concentrate on not only making our members better athletes, but focus on character, and mentoring their peers, making them better adults and preparing them for the future.
Heads UP Basketball owner and trainer, Maiki Tihada, knows firsthand what it takes to get there and be successful. Her experience playing competitive high school basketball and Division 1 colleges have become invaluable in teaching aspiring athletes.
Maiki is driven to help build positive habits, a positive mindset, and help guide, inspire, and motivate young athletes. She uses basketball as a tool to teach life lessons and shares her experiences from playing to help aspiring collegiate basketball players to receive the opportunity of a free college education.
ACCOLADES:
California Storm Team Taurasi 2010
M.I.L. Division 1 Player of the Year (2010, 2011)
2x Hawaii's Gatorade Girls Basketball Player of the Year (2010, 2011)
3x Hawaii all-state selection
2010 Honolulu Advertiser and Star Bulletin State Player of the Year
2010 Division I State Title, Maui's Only Division I State Title in Basketball
2011 HAWAII HIGH SCHOOL ATHLETIC HALL OF HONOR
2011 Semifinalist for the McDonald's All American Game
2011 Basketball Parade All American (first Maui Interscholastic League (MIL) athlete in any sport to be named a PARADE All-American) (only girl from Hawaii to be named a Basketball Parade All American)
June 17, 2011 received Ceremonial Resolution by Maui County Council
Parade All American (Resolution No. 11-58)
2011-2014 Gonzaga University
2014-2015 Morehead State University