Over the years, several players Coach Maiki has trained have gone on to play collegiately. We are so proud of all the hard work these student athletes have put into their academics and athletics.
• Ashley Akamine – Pacific Lutheran University (Lahainaluna Grad 2021)
• Abigail Akamine – Ohio Northern University (Lahainaluna Grad 2021)
• Pio Tuivai – Western Oregon University (Seabury Grad 2022)
• Levi Basurto – Willamette University (Maui Preparatory Grad 2022)
• Kipa Sakalia – Montana Western University (Lahainaluna Grad 2021)
• Susi Namoa – Western New Mexico University (Lahainaluna Grad 2019)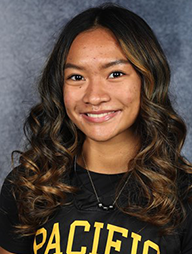 "I started training with Maiki at the end of my sophomore basketball season and I wished I started training with her sooner. Training with Maiki changed the game for me physically and mentally, I felt it led me to become a more refined and skilled player. She opened up an opportunity for me to play under PROformance Hawai'i, and also took me under her wing to practice with other talented coaches and players across the state. Maiki is not only my basketball trainer, but I look up to her as an older sister."
– Ashley Akamine, Pacific Lutheran University Women's Basketball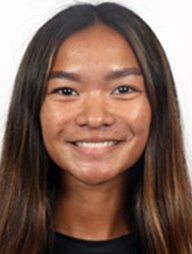 "I started training consistently with Coach Maiki at the end of my Sophomore year in High School, and I could not imagine being where I am now, playing college basketball, without the knowledge of the game she shared with me. With the help of Coach Maiki I was able add another level of depth and skill to my game. As a guard, Coach Maiki really helped me to see the floor better, and I can't even count how many new dribbling moves and finishes she added to my skill set. Through training on the court, conditioning on the beach, and watching film in her living room, I can't thank her enough for how much she poured into my basketball career. Coach Maiki will definitely push you out of your comfort zone to be the best version of yourself on and off the court."
– Abigail Akamine, Ohio Northern University Women's Basketball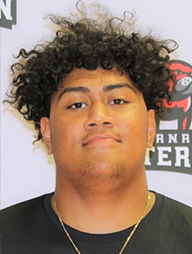 "I trained with Maiki once my freshman year. Then beginning of my junior year I trained with her regularly. What she has done for me can never be repaid. Waking up early morning to work out at the beach, lift weights, and run. Maiki not only helped me in bettering my skill for football but also helped me better myself as a person. I stayed with Maiki my senior year and she has two rules it was good grades and workout every morning. She was always on me and always pushed me to be at my best. I had my first 4.0 my senior year while living with her. She believed in me and always made sure I was on it not only in school but outside of school as well. Maiki does a lot of fun activities but when it's time to work, it's time to work. She will always push you to be your best and will give her best to get you out there. She taught me that your hardest opponent is yourself. Most don't wake up early and workout, most don't want to get more reps or sacrifice their time to get better each and every day whether it's football, basketball, volleyball, etc. It's whether you will sacrifice what you do to bring the best out of you or you don't do it at all.
What coach Maiki has done for the Heads UP crew can never be done by anyone else. I can't thank her enough for what she has done not only for me but for the rest that she has helped. She's always willing to help you no matter what and will bring the best out of you!"
– Ho'okipa Sakalia – Montana Western University Football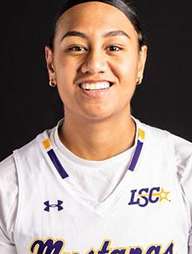 "Maiki been training me from the jump since I was a freshman in high school. She helped me in many ways. One thing that always stuck with me and made me tougher not only in basketball but in life too is how blunt and real she is when training. It helped me to not be soft and be able to be coachable and take criticism and produce it into something good on the court. That is also a life skill we need in life. Training in basketball with her made me tougher as a player and to know it'll never be easy. Nothing comes easy. Especially coming from Hawaii to the big stage. Working out early in the morning before school taught me discipline. Her skills still help me to this day in college and being an athlete. Without her I would not be where I am now. Forever thankful for Maiki."
– Susi Namoa, Eastern Arizona College/Western New Mexico University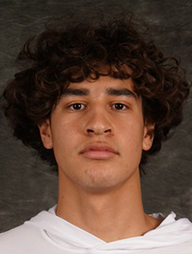 "I started training with Maiki beginning of sophomore year and have trained with her ever since. She opened up my eyes a lot more about the game, and showed me things that I can do to make sure I play. I went from not starting my freshman year on jv to starting on varsity by my sophomore year. She showed me really simple things about the game that I took with me and have used throughout the years. She would push me and encourage me to workout even when I didn't want to and this helped develop my game and take it to the next level. Through training we built a relationship on and off the court and she got me in front of many college coaches. Maiki taught me about things she learned in college and what to expect coming in. She's taught me so much and is way more than just a coach."
– Levi Basurto, Willamette University Men's Basketball